Blacksmith Tales: A Game Dev Saga #02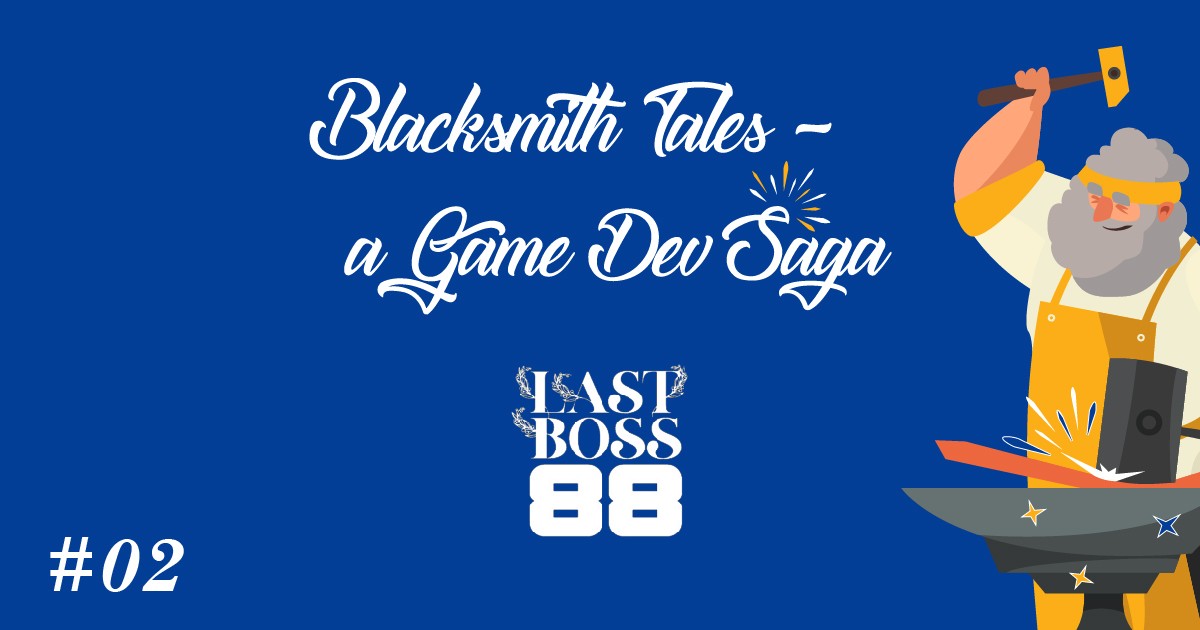 Welcome to Blacksmith Tales: A Game Dev Saga #02! Once a month, you will discover a new story with an indie game studio or game dev. For this episode of Blacksmith Tales: A Game Dev Saga, I had the opportunity to talk with Romuald, Graphic Designer of the French indie game studio, Last Boss 88. The Last Boss 88 Team is working on Shinorubi, an up-to-date frenetic Danmaku Shoot 'em Up that you will discover in this talk, but I'll let you learn about it by reading the interview…
Romain: Hi Romuald! Thank you for accepting my invitation. How are you doing?
Romain: Congratulations on the announcement of the console release of Shinorubi planned for 2023!
Romuald: Yes, it is thanks to our new publisher, Red Art Games.
Romain: I guess some people reading this might not know you, your game, or the studio. Could you please introduce yourself?
Romuald: I am Romuald Genevois, I already developed a few small video games before, but Shinorubi is the first big project I decided to do on PC. We are two partners in Last Boss 88, me being a graphic designer and my colleague programmer. For the music and illustrations, we brought in people from outside the studio.
Romain: You said you have a background in video game creation, but what made you want to create Shinorubi?
Romuald: I have always been a fan of arcades and arcade games, especially Shoot 'em Up (shmup), and I have always wanted to create one. A few years ago, I worked on an advanced prototype of a game that was about 50% of the way through. I tried to approach some programmers to complete the project, but none were interested. During a lunch, I was able to discuss it with my current partner, I proposed him several projects and we agreed to work on Shinorubi because the game had an exciting potential. I like to work on very advanced, and realistic prototypes, so if today we put my prototypes from 8 to 10 years ago next to the final game, it is almost the same thing!
Romain: It was the right discussion at the right time that made Shinorubi exist! Could you tell us more about Shinorubi ?
Romuald: Shinorubi is a frenetic Danmaku (Bullet Hell) shmup. The most famous games of the genre are developed by Cave, a Japanese company specialized in creating arcade games and creator of Dodonpachi. These are games that I enjoy a lot and I wanted to make my own Dodonpachi by taking features that I like. I also wanted to try to bring the genre up-to-date with current technologies like 4K, 120fps and 16:9.

Romain: Yes, it is the kind of features that are especially important for the genre, especially in terms of in game clarity. If you had to put a word on the feeling of your Shinorubi adventure, what would you say?
Romuald: "Surprise"! *laughs* Surprised to be involved in this project, the results, the positive welcome and what we managed to do with only two people. My word would definitely be « Surprise »!
Romain: It is true that what you managed to do is admirable, congratulations! I saw that you also have a cartridge version of Shinorubi in preparation?
Romuald: Yes, it is an exA-Arcadia version, also planned for 2023. It is a Japanese arcade system working on a PC base proprietary to exA-Arcadia, you can put up to 4 cartridges in it and it is developed for the worldwide arcades, but mainly Japanese. It is an all-in-one system dedicated to old-fashioned arcades where you pay each game. We are happy to have been approached by exA-Arcadia to produce a cartridge version of this game. This version, which is called Shinorubi Pink Label, is a little different from PC and console versions because it will be played vertically.
Romain: I looked on the Steam forum of Shinorubi where you were talking about the vertical arcade version of the game, what exactly does it change?
Romuald: You might think at first that it does not change much and are just cropping the screen, but in fact, it changes everything! The game rhythm has been reworked, levels adjusted, and a second player has been added. The game was originally designed for 16:9, and switching back to vertical 4:3 forced us to rethink the whole game to keep an optimal gameplay quality.
Romain: During the development, you contacted Yohann and Sparks Forge, how did you found out about us and why did you entrust us with the PR of Shinorubi?
Romuald: We were beginners with an IP to promote, so the difficulty for us was to find someone who could support us. So, I searched the net and we found you. We were very happy to find a French structure matching our size for the project.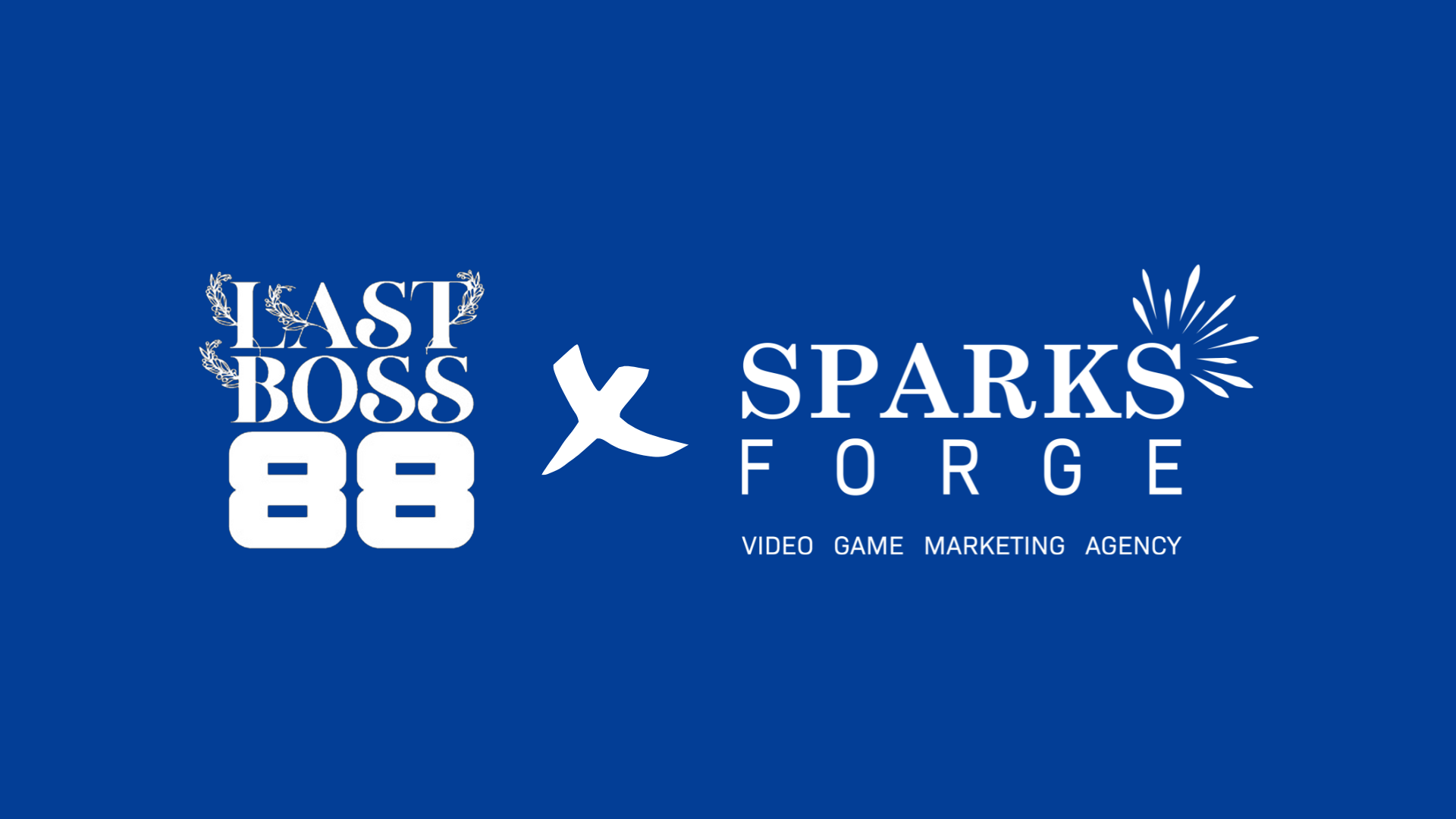 Romain: How do you feel about the collaboration we had between Last Boss 88 and Sparks Forge?
Romuald: You immediately gave us the direction to go, explained our needs, and told us how the communication would be. Both sides were efficient, and everything was done naturally, quickly, and simply, it was perfect.
Romain: As the collaboration went well, would you be willing to work with us again in the future?
Romuald: 200% sure we would love to collaborate with you again, see if you like it! *laughs*
Romain: A more general question, but if you had to give one advice to a developer or studio that wants to start creating their first game, what would it be?
Romuald: Not to listen advice! *laughs* When you have an idea you must go for it, believe in it at 500%, have energy, and enthusiasm. I never thought that Shinorubi would be released on consoles or even on an arcade, but it is being done! You must fully believe in you and your project!
Romain: Any special and exciting news you would like to share with us about Shinorubi?
Romuald: I can only say that there are many things to come for Shinorubi! *laughs*
Romain: Where can we follow Last Boss 88 and Shinorubi?
Romuald: Mainly on our Website and our Twitter!
Romain: Thank you very much for your time Romuald!
That concludes this Blacksmith Tales: A Game Dev Saga episode! Thanks to Romuald for taking the time to chat with us. You can find useful links about Shinorubi and Last Boss 88 by clicking icons above!
Keep in mind that each new month means a new and fresh episode of Blacksmith Tales: A Game Dev Saga!
Contact us now to be accompanied with the marketing, communication and promotion of your game!