In 2020, Jordan Mochi reaches us to support him with the upcoming crowdfunding Campaign on Kickstarter for his indie game: Conscript
Kickstarter Campaign Consulting
Press campaign
Influencer campaign
Decisive Crowdfunding Campaign of Conscript
Conscript is a pixel-art survival horror game set in the trenches of Verdun's trenches during first Word War inspired by Resident Evil and developed by Jordan Mochi, talented solo developer and founder of Catchweight Studio.
Background: Jordan had been developing Conscript for 3 years in his spare time, while completing his history studies. He was at a crossroads and needed marketing (and financial) support to continue his indie game project. Even with little preparation time ahead of us, we were happy to be his marketing partners to help him meet his goals and dreams.
Objectives: The campaign goal was to reach 30K AU$ (20.6K US$ | 18.4K €) in 30 days in a "All of Nothing" format.
Kickstarter Campaign Consulting
First, we delivered a detailed strategic roadmap for managing the crowdfunding campaign and made the decision to synchronize the Kickstarter campaign with Conscript's participation in the Steam Summer Festival.
Among the many actions taken, we published an attractive and understandable Kickstarter project page, as well as the lists of Tiers and Rewards. We created a new trailer, partnered with other Kickstarter projects and increased our presence on many social networks.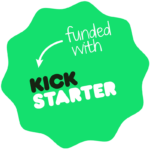 Our daily analysis led us to create an improved version of the demo (including the easter eggs), to propose additional offers and to make some changes on the project page. The animation of the newly formed community was an important lever to attract new backers and a useful help for our Influence Marketing campaign.
We focused our influencer marketing efforts on a short list of youtubers specializing in survival horror games and it was challenging to convince them in a very short time frame, one by one, to try a first demo of an unknown game.
In the end, the results were extraordinary. Among other things, we got a record-breaking video from AlphaBetaGamer, and another from ROE, which only makes videos about Resident Evil! We can add as other notable videos, those of CJU, Grim Beard, RiskRim and Neco the Sergal
We orchestrated a press campaign to promote Conscript's Kickstarter campaign with several key moments: The campaign launch, the demo update including easter eggs and an announcement of the campaign's success.
We have secured more than 70 press clippings including several interviews and articles in leading media such as PCGamer, Bloody Disgusting, 3DJuegos, PcGamesN, EEK3, jeuxvideo.com, Gamesparks, TechRaptor, Dread Central, VG247, Rely on Horror…

Kickstarter Campaign Funding: The campaign reached 132% of the funding and gathered 778 backers for a total of 39.659 AUD (28.180 USD | 24.200 EUR).
As a side effect, but no less important, the indie game has seen its wishlist base increase dramatically over the period.
Press: 70+ Press Clipping including 3 interviews and news in PCGamer, Bloody Disgusting, 3DJuegos, PcGamesN, EEK3, jeuxvideo.com, Gamesparks, TechRaptor, Dread Central, VG247, Rely on Horror
Influence Marketing: 472,000 views (18K Likes | 1.3K comments) on Youtube for the top six content creator videos including AlphaBetaGamer, ROE and CJUGames
The success of this campaign was a decisive and seminal step on several levels for Conscript and Jordan, the game's solo developer.
Sparks Forge has been instrumental in the planning and execution of the Conscript Kickstarter campaign. Without them, it would have been impossible to manage this campaign by myself.
Marketing is often the last thing on our minds as developers, so it's okay to reach out for help! Sparks Forge offers essential marketing services, and I would highly recommend working with them if you need assistance in the marketing department.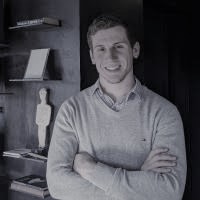 Jordan 'JD' Mochi - Catchweight Studio