Silicon City is a new take on the classic city builder genre, where each citizen voice their opinion.
Marketing Consulting
Press Relations
Influence Marketing
Building up until Release
Mission: 
For their first video game, the polycorne studio needed extensive support for their communications and marketing strategies.
From the early stages of development through to the release of Silicon City, I supported the Polycorne team for over 2 years with my expertise in community building, public relations, marketing and branding.
First to prepare the release in Early Access with community management and press relations support.
Then for the gold release, with Marketing, Branding and PR campagains aiming at the Press and content creators.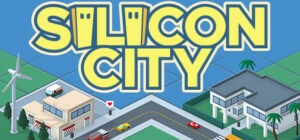 The release of a first game is always an achievement to celebrate! Congratz guys!
The press campaign raised awareness of the game (and improved the number of wishes) quite early on, and our marketing support (GTM and branding), combined with the influence of marketing, accompanied the game's release.
 Over 100 PR clippings from 16 countries
Top media coverage secured including Screenrant, PCGamesN, Gamespark and Pcgames.de
Over 100K views on Youtube with creators like Pravusn RIMPAC, Nookrium, and Gamerzakh.
A first game released for Polycorne with a lot of experience gained.