Defeat the Matrix in The Netrunner Awaken1ng, the Hack 'n' Dash Parkour Game
We are proud to accompany the launch of The Netrunner Awaken1ng, the Hack 'N' Dash parkour game from the independent video game studio Cube Overflow, on Steam May 24th. The studio entrusted us for PR and Influencer Campaign.
The very first game of Cube Overflow is a 3D die & retry first person parkour game. Dash through the cyberpunk matrix in search of data, hack into security software and escape before the matrix eliminates you.
A dynamic gameplay designed for speedrun
In The Netrunner Awaken1ng, you play as a hacker who infiltrates the Matrix in search of strategic data.

Speedrun, dive and dash, set to adaptive electro-techno music and hack your way through each procedurally generated level.
In a three-dimensional, retro-neon style matrix, rely solely on your parkour skills to hack into these multiple deadly defense systems, to steal the data and escape before the Disconnect(), alive. 

Be responsive, precise, and make your way through the platforms, where changing gravity and new mechanics are to be anticipated.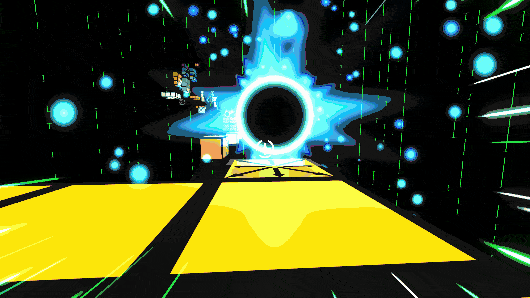 A variety of matrix levels
Constantly adapt to deal with the matrix's varying defenses against your intrusion.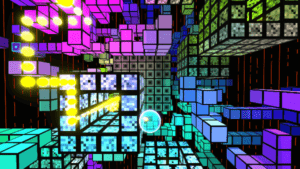 Infinite Runners – Get through the obstacles as quickly as possible before the Disconnect().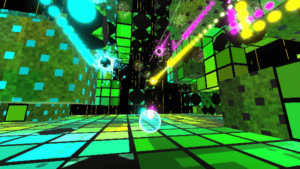 Matrices – Catch as many data as possible in the allotted time, find the exit by avoiding obstacles in your path.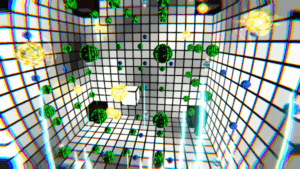 Variations – Adapt your strategy according to the generated matrix, follow the data in order or collect them before the level disintegration.
Features of The Netrunner Awaken1ng
Dynamic parkour gameplay: speedrun, jump, slide, dive, and dash from wall to wall in this matrix world with responsive and precise controls. Use your multithreaded powers such as Dash333 and Pathfinder() to always find your way through space.
An adaptive music, a progressive stress: the hyper rhythmic electro-techno music adapts, and the time accelerates according to your progression in the level to always keep you in the flow.
Against the clock or against the digital avalanche: never stop! Your survival depends on it.
Over 50 procedurally generated levels for infinite replayability. Each with a brand-new game mechanic: immortal enemies, gravity changes, speed boosters, passages in parallel worlds, firewalls to hack, deadly events, bosses with always one too many phases …
Inevitable deaths. For memorable achievements.
The quest for the consciousness of an Artificial Intelligence: a story in the terminal about an Artificial Intelligence that seeks to understand the origin of its identity in a completely virtual and dystopian world.
Hack the levels, hack the game: unlock each new level by hacking its hidden password in the previous levels through an adaptive puzzle.